Young Drivers: How to Apply for a Driving License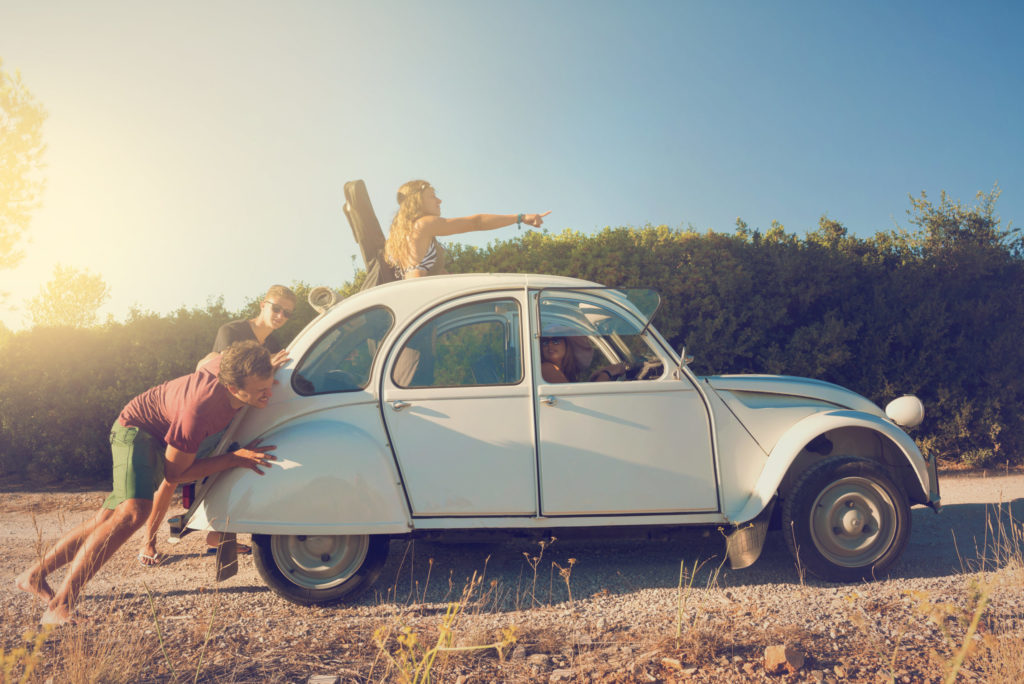 Applying for a driving license, or provisional license as a first step is nothing less than thrilling. Road trips, driving to friends, getting as far away from your parents as possible – a whole world of possibility opens up for you.
But where do you get started? And, if you're purchasing a used car for your first few years on the road, what do you need to look out for? Young drivers, read on, to find out how you can get on the road.
But first, a few things about car checks...
If you're looking to, or are in the process of, applying for a UK driving license and young drivers insurance, then it's time to get serious about purchasing your first car. In this instance, buying a used car can be the ideal choice. Not only is it easy on the pocket, but it's also a sound set of wheels to have as you get comfortable with driving and building up your experience. 
But how can you be sure you're not going to run into any issues? Is a DVLA MOT check or DVLA car check enough? At Car Guide, we make the used car buying process easier by offering comprehensive car checks. We go beyond a simple DVLA vehicle check and instead give you car's full MOT history, previous ownership, as well information on things like outstanding finance and safety recalls. Our platform can also predict future MOT problems and failures, so you can be sure you're making a great purchase decision. 
Don't let the used car buying process overwhelm you, sign up to Car Guide today for free to start comparing vehicles.
The road to obtaining your driving license
There are a few milestones on the road to applying for your full UK driving license. These are:
Apply for your provisional driving license 
If you're 15 years and nine months old and can read a number plate that's 20 metres away, you can apply for a provisional license in the UK. You'll need to fill out an application form, the easiest way is online, provide proof of identity and pay a fee.
Once you've got this, you can start practising. The DVSA recommends you do so both formally (e.g. by taking driving lessons with a qualified instructor) and privately (e.g. with a trusted family member). For private practice, you'll need young drivers insurance, so you'll need to get a quote for car insurance as well. While initially expensive, it will be less so the more experienced of a driver you become.
Passing the theory test 
The next thing you'll want to do, while you start learning how to drive, is to take the driving theory test. You'll need the provisional license you've just applied for as well as some cash to cover the fee. You'll also need a good grasp of the Highway Code, so it's time to hit the books, like this official one from the DVSA.
What's on the test, we hear you ask? The format is actually quite simple – a set of 50 multiple choice questions and a hazard perception test.
That being said, it's not exactly a stroll (or drive!) in the park. You'll want to study well for the test as the DSA (Driving Standards Agency) has made it particularly hard to ace over the past few years. So don't just rely on a copy of the Highway Code – pick up a few training aids (books, digital products) to boost your confidence.
Pass the practical driving test
Once you've passed your theory test and feel you've done enough practice, it's time to take the practical driving test. You'll need to provide your driving license number and pay a fee.
Even if by this point you're driving circles around everyone else (please don't do this literally!), taking your driving test can still be a nerve-wracking experience. The key to a smooth ride? Prepare adequately, know what to expect and try and relax as much as possible.
The test starts off with an eyesight test, just to confirm you can read that number plate 20 metres away. Then there are a couple of 'show me, tell me' style questions to do with vehicle safety before it's time to get behind the wheel. 
The test is then conducted in two parts. The first is a driving ability assessment where you'll be asked to perform manoeuvres such as a hill start, angled start and a turn or reverse park. The last part of the test consists of a 10-minute independent drive where you'll be evaluated on how well you drive without too much instruction. If you get lost or go the wrong way, keep calm and don't panic. What the instructor is really interested in is how well and safe you drive.
If you fail your driving test, you'll have to wait at least 10 days before you can retake it. Once you've passed the test, you'll be offered a certificate and your full license will be on its way in the mail (though you can definitely begin driving before this). 
Find your first used car and get it checked!
So you've got your brand new shiny license and are ready to hit the road? That's great! If you haven't already got one, then it's time to get your first used car. For a smooth and easy process, use Car Guide for all your car checks.
£
0
Nothing to pay

All this data for free:
1 x Free Car Check:

Ex-Salvage Register Check
£
14.99
One off payment

Everything with a free account plus:
Unlimited Car Checks!

2 x Buyer's Reports which include:

Outstanding Finance Check

Ex-Salvage Register Check

Service Schedules & Costs
£
9.99
One off payment

Everything with a free account plus:
2 x Car Checks

1 x Buyer's Report which includes:

Outstanding Finance Check

Ex-Salvage Register Check

Service Schedules & Costs
Just enter any Car Registration below
Tell us when you're buying the car so we can show you the most relevant info